*Per federal regulation all Bluefin Tuna 73″ or greater are retained by the vessel*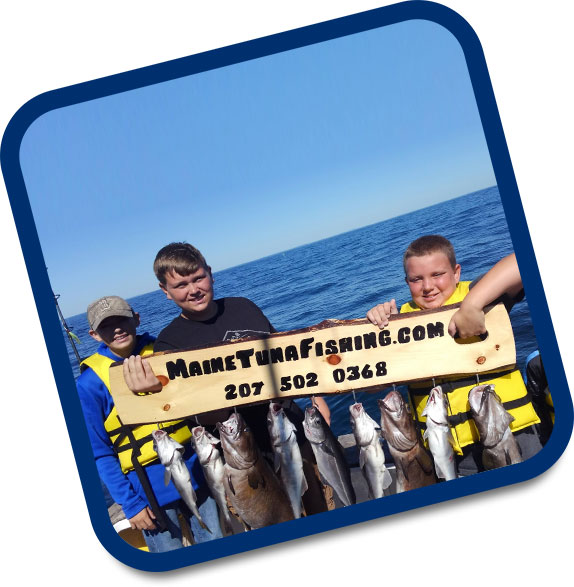 Kids Excursion- 2 Hours
$325
Get the family away from the screens and outside with this fun day trip. Fishing is close to shore, and they kids will love learning from Captain Shawn.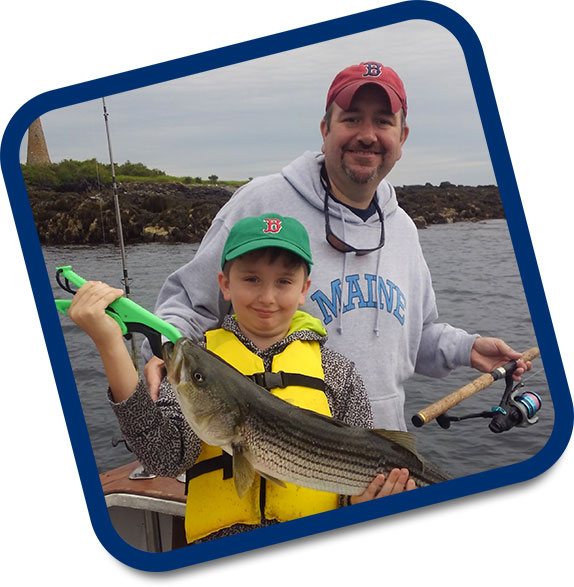 Half Day Offshore- 5 Hours
$650
This trip will have you heading offshore in search of Haddock, Cod and more.
Ask about our Lighthouse Tour

Full Day Offshore- 8 Hours
$950
This trip will have you heading offshore in search of Haddock, Cod and more.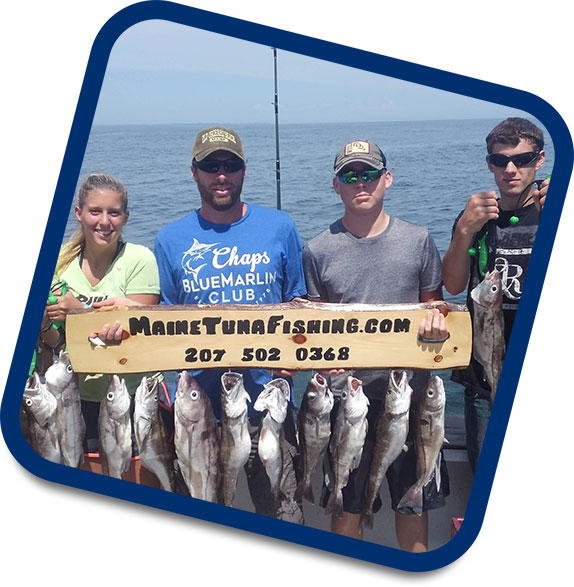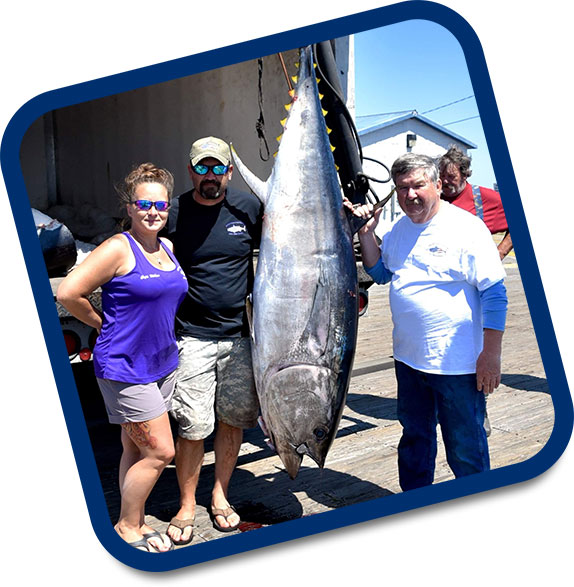 Deep Sea Shark/Tuna- 12+ Hours
$1,400
For fishing enthusiasts looking to tackle Bluefin Tuna and numerous Shark species, including Mako, Blue, Thresher, and Porbeagle.
You may also find Cod, Haddock, Pollock, and Halibut.
What's Included With My Trip?

Rods, Reels, and Tackle

Lures

Live Bait

Up to Six Passengers

Fishing License

Catch Cleaning & Filleting
Frequently Asked Questions:
Q: How do I confirm my trip?
A: You can call Captain Shawn Tibbetts to verbally confirm your charter. As well, we ask you confirm your trip with a 10% Deposit. The remaining balance is to be paid directly to the Captain prior to your trip date.
Q: I am a veteran, do you have anything for me?
A: Yes we do, you can read more HERE!
Q: Is transfer included in the price?
A:Transfer to/from departure site is not included in trip rates.
Q: What if something comes up and I can't make my scheduled trip?
A: You can cancel or reschedule your booking up to 30 days before the trip.
Q: What happens when the weather cancels our trip?
A:If the Captain cannot run the trip due to unsafe weather conditions, your booking can be moved to another date or canceled, free of charge.
Q: Do I always get to keep my catch?
A:Keep Your Catch on Kids, Half Day, and Full Day Excursions
Q: Can I fish without keeping my catch?
A: Catch and Release Allowed
Q: What if I am or someone in my party is disabled?
A: We are accessible for those with disabilities
Q: I can't go that long without a snack or beverage can I reserve a charter and eat on the trip?
A: All you need to do is pack some drinks and snacks if you want and come on down for a time to remember!

The captain and first mate were super friendly and efficient. We caught our quota within the first few hours so they took us on an impromptu whale watching detour on our way back to port where we saw a couple humpbacks. We really can't say enough good things about the overall experience and are looking forward to next time.
Marc B.

My wife and I and our 4 children went on a 4 hr fishing trip. The captain has a lot of experience and put us on the fish. The 1st mate was very experienced as well and kept the lines active. The interaction was great with lots of laughs. Everyone caught fish and enjoyed the trip. I would highly recommend this charter. We will be back next year for a full day offshore trip.
Charles B.

Great day with Captain Shawn and mate Larry. Put us on the fish from first hour to the last. Our first booking was canceled due to bad weather and Captain made time on another day and fit us in. Captain was a wealth of information and was an education to say the least on the water. Will certainly be back for another trip and a big thanks to first mate Larry who was a great help.
James C.